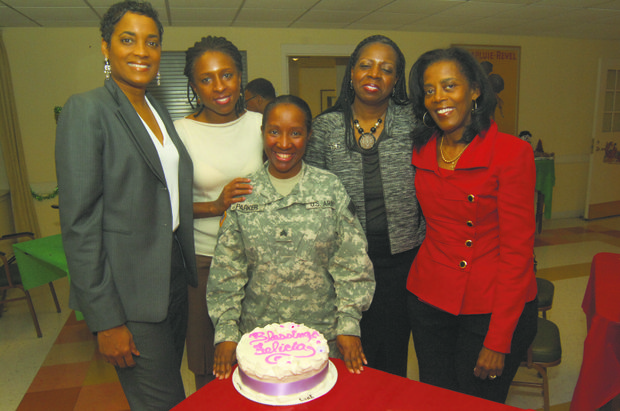 Sgt. Felicia Parker with the Brooklyn Chapter of the Links Inc.
Stories this photo appears in:
U.S. Army Reserve Sgt. Felecia Parker, who served 11 years in the U.S. Navy and joined the U.S. Army Reserve in 2008, left to go to her second tour of the Middle East on Jan. 3.