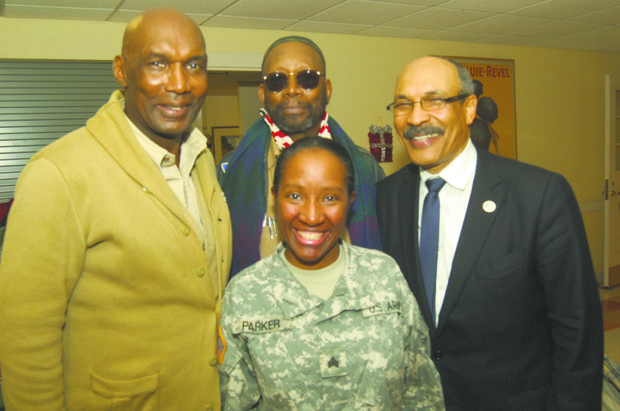 L to R: Harlem Veteran Center Director Walter Bridges; Sgt. Felecia Parket; Eric Glaude, Borough of Manhattan Community College counselor for veteran affairs; (standing rear) retired U.S. Air Force member Edward Daniel
Stories this photo appears in:
U.S. Army Reserve Sgt. Felecia Parker, who served 11 years in the U.S. Navy and joined the U.S. Army Reserve in 2008, left to go to her second tour of the Middle East on Jan. 3.