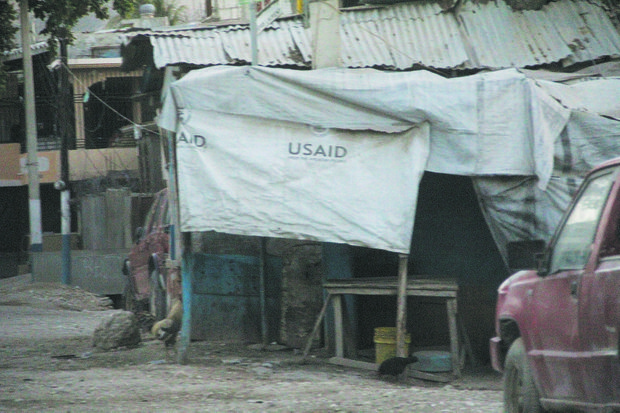 Haiti after the 2010 earthquake
Stories this photo appears in:

The 2010 catastrophic earthquake devastated the nation of Haiti. Millions of Haitian citizens were affected by the major structural damage in Port-au-Prince and other settlements in the region. Despite international humanitarian aid, six years later, the people of Haiti are still suffering.

As the sixth anniversary of the catastrophic earthquake that devastated Haiti on Jan. 12, 2010, looms next month, the National Black Church Initiative is urging the United States Senate to launch a congressional inquiry into the whereabouts of hundreds of millions of dollars the American Red Cross received in donations, meant to assist in the Caribbean country's relief efforts.

Jan. 12, 2010, a 7.0 magnitude earthquake shook Haiti, taking more than 230,000 lives and displacing over 1 million people, causing a massive housing crisis.

It has been four years since a 7.0 magnitude earthquake struck Haiti's capital of Port-au-Prince and surrounding cities on Jan. 12, 2010, killing more than 200,000 people.