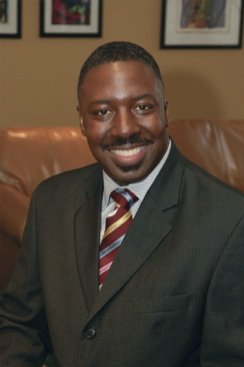 President, Teamsters Local 237

Stories this photo appears in:

Workers' rights and civil rights are one. Dr. Martin Luther King Jr. knew that and ultimately died in the fight for equality and dignity in the workplace.

Three students, three families ripped apart. One student is dead, one critically wounded and the other awaits trial.

Last year, when Mayor de Blasio issued his proposal for the city's budget, he expressed concern about a growing deficit that would adversely affect millions of New Yorkers and the city's ability to provide essential services.

The idea of getting coal for Christmas has come to symbolize a bad joke about not really receiving anything. Yet for NYCHA residents, the inability to receive basic heat is no joke.

In 1992, two teenagers were shot to death in the hallway of a Brooklyn high school a little over an hour before Mayor David N. Dinkins was to visit the school to give an inspirational speech.

May 19, Mayor Bill de Blasio announced his 10-year plan to eliminate NYCHA's operating deficit to prevent the downfall of a program that houses over 600,000 and employs over 11,000 New Yorkers.

One in 3 New Yorkers worry that they could become homeless.

All New Yorkers must be concerned with fighting crime, but it is the city government's mandate to focus on keeping all New Yorkers and visitors safe.

With 8,000 New York City Housing Authority workers in our ranks—a third of whom are also NYCHA residents—we at Local 237 take the safety of this city's public housing developments very seriously.

Just hours after the recent midterm elections, talk of impeachment was already on the lips of pundits, and polarization....

It's a new day for New York City's 5,000 school safety agents. They will finally be receiving the wages we have fought for over the years and which they deserve.

The safety of our public housing developments should be of critical concern to every New Yorker. We must use every tool available to reduce escalating crime in New York City Housing Authority developments.

School safety agent Kangela Moore, a hardworking mother of two, makes less than $40,000 a year after 22 years on the job, even though men who do similar work for the city earn about $7,000 more.

The issue of unequal pay for men and women has reached critical mass in the United States, as socioeconomic forces have propelled women into the workplace in unprecedented numbers. On Equal Pay Day, April 8, I led a rally at City Hall to focus on the issue as it affects a group of New York City public employees who are predominantly women. 

Government at all levels can be a powerful tool to uplift people and make our communities better.