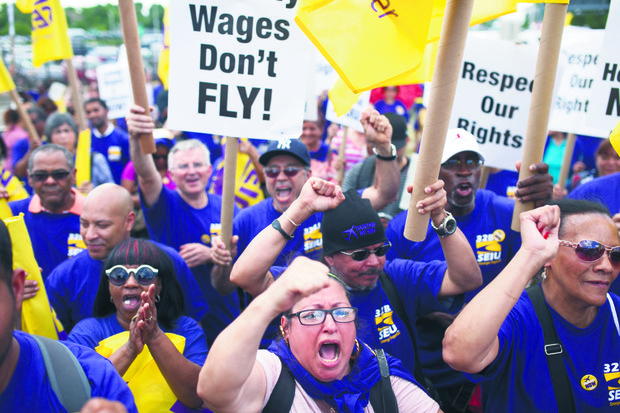 Airport workers rally
Stories this photo appears in:
Andrew Puzder won't be a member of President Donald Trump's cabinet.
Last week, New York City Mayor Bill de Blasio and New Jersey gubernatorial candidate Phil Murphy testified at the board meeting of the Port Authority of New York and New Jersey. Their goal? To push for the agency to increase airport workers' pay.
Thursday, workers from local airports will attend an awareness training session that will cover guidelines for cleaning airplane cabins, lavatories and areas that have been exposed to the Ebola virus.
Airport workers continued to fight for their rights last week during a rally at LaGuardia Airport.