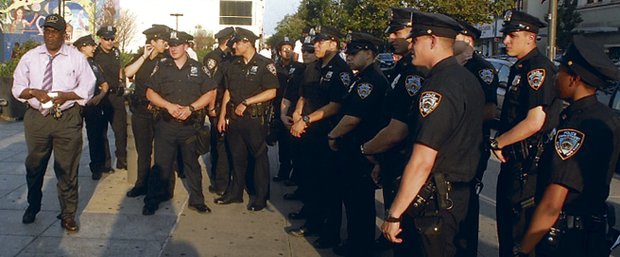 Rev. Vernon Williams walks new recruits through Harlem
Stories this photo appears in:

Police reform advocates, community activists and the Bill de Blasio administration heard some good news on Halloween, when a federal appeals court refused to allow New York City police unions to intervene in the city's stop-and-frisk settlement.

Gun violence is ripping through the nation. While it's only the second weekend in July, already the shootings are mounting. Some folks walk around saying, "Parks aren't safe. Walking to the store isn't safe. Chilling on the block isn't always safe." Stats speak to a frightening gun violence surge.