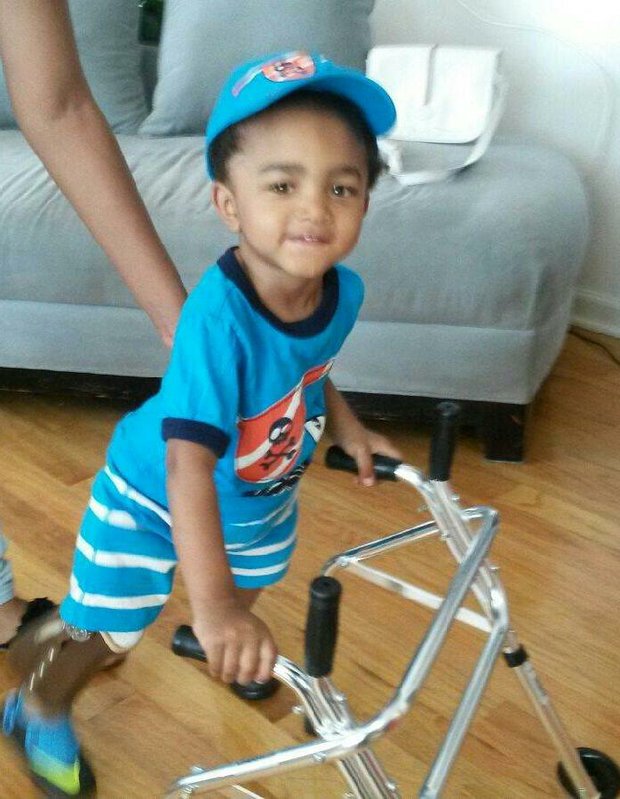 Two-year-old double amputee Kayden Kinckle wows world as he masters his walker
Stories this photo appears in:

Kayden was born prematurely with a life-threatening birth defect called an omphalocele. It is a rare condition in which the intestines and organs develop outside of the baby's abdomen. In the United States, more than 700 babies a year and 1 in 5,000 are born with this defect. Last January, further complications caused Kayden to lose his right leg and left foot. He also had two abdominal surgeries.