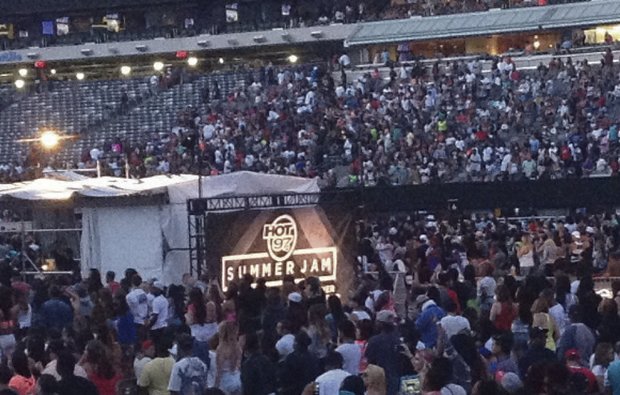 Summer Jam 2014
Stories this photo appears in:
On Sunday June 11th, Hot 97 will be hosting their annual Summer Jam concert at the MetLife Stadium in New Jersey.
Consistent mild weather aside, a clear indication that summer is upon us is the energy of the music.

Hot 97's Summer Jam at the MetLife Stadium was full of curses, big beats, surprise guest stars, base lyrics and, dare I say, much celebrated ratchetness.