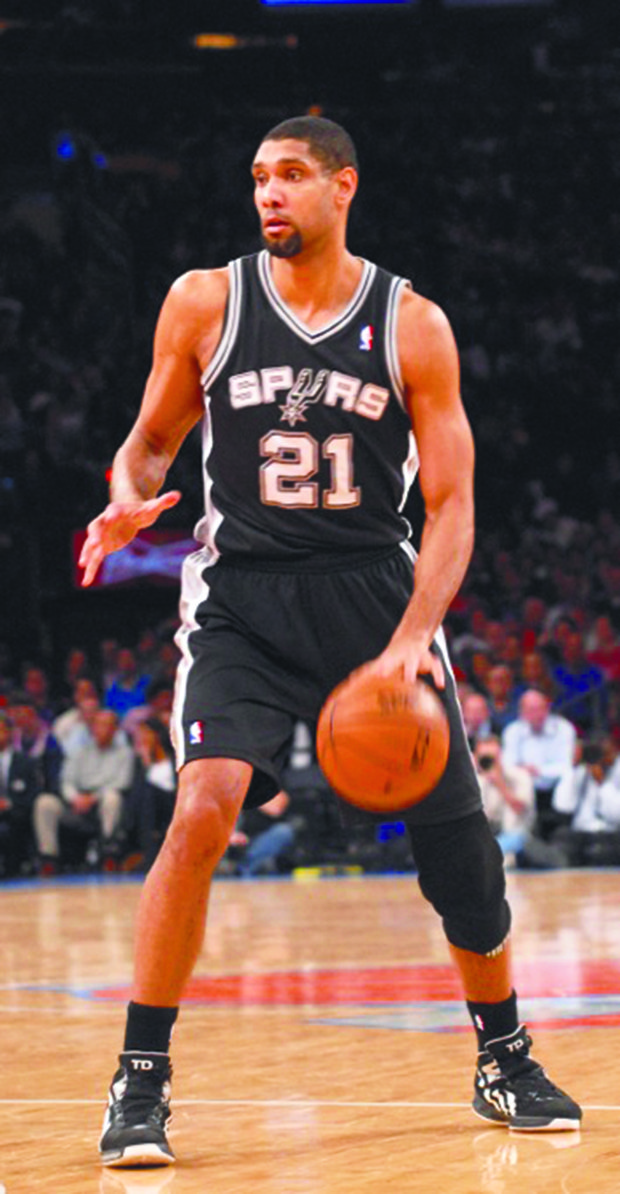 Tim Duncan may well end his Hall of Fame career after he finishes taking care of business against the Heat.
Stories this photo appears in:

The great, relatively old star versus the unparalleled young superstar. The NBA Finals begin tonight (Thursday) with the San Antonio Spurs' incredible 38-year-old Tim Duncan and the Miami Heat's 29-year-old superhuman LeBron James, both arguably among the 10 greatest basketball players ever, seeking to add more treasure to their already remarkable chests.