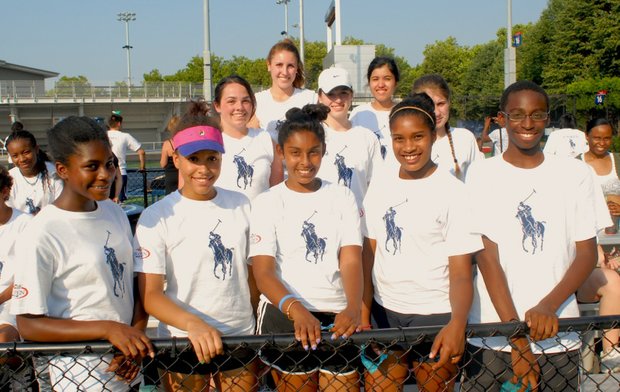 All potential ballpersons must have a strong and accurate throwing arm to make the cut at the 2014 U.S. Open.
Stories this photo appears in:

Approximately 80 sought-after positions as ballpersons for the 2014 U.S. Open are up for grabs, with approximately 400 people competing for spots. Prospective ballpersons will be evaluated by U.S. Open officials on their running, throwing and catching skills.