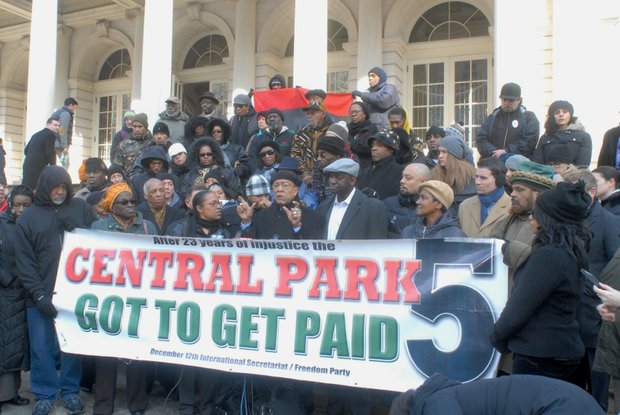 Central Park Five protestors
Stories this photo appears in:
Aftershocks continue after the release of Ava DuVernay's miniseries "When They See Us" based on the Exonerated (formerly referred to as the Central Park) Five.
I wanted to take a moment to formally thank you for your prompt response regarding my inquiry of the "Central Park Five" settlement. I appreciate and understand that you cannot disclose additional details at this time, as you have commenced a due diligence review process of the proposed settlement.