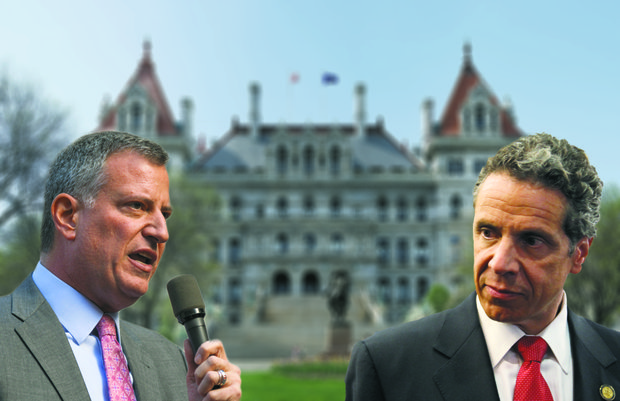 NYC Mayor Bill de Blasio and New York Gov. Andrew Cuomo
Stories this photo appears in:

Gov. Andrew Cuomo and state legislators agreed on a $137.9 billion fiscal budget for 2014-2015 last Saturday what included $300 million set aside for preschool children in New York City.

Editorial
An African proverb concludes that when two elephants fight, only the grass suffers. In this case, t

New York City Mayor Bill de Blasio has hit some roadblocks when promoting his education agenda, but he's sticking to his guns.