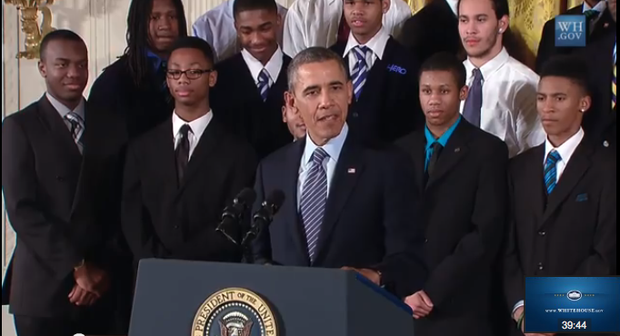 President Barack Obama announced "My Brother's Keeper" initiative.
Stories this photo appears in:
President Obama's surprise announcement that the United States will normalize relations with the government of Cuba leaves many questions open about how race relations will fare on the island.
opinion-editorial
Any historian will tell his students that a president's second term will define his legacy to the country and the world. President Obama will go down in history as one of America's greatest presidents that held the office.
President Barack Obama's "My Brother's Keeper" initiative for young men of color is promising.