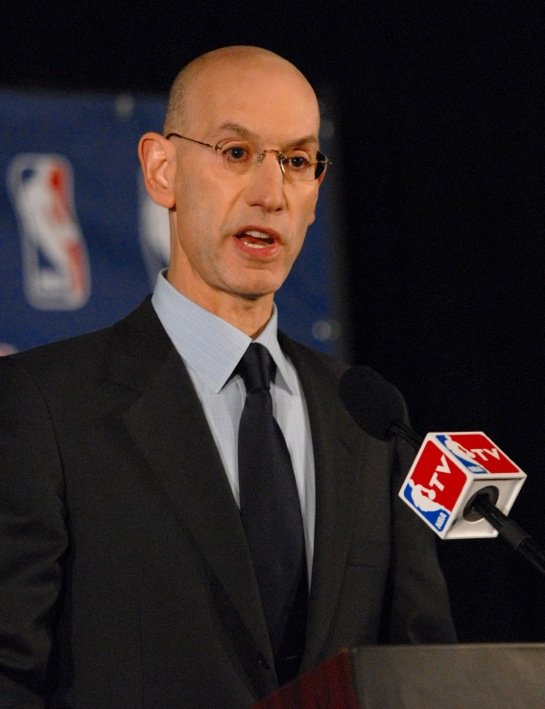 NBA Commissioner Adam Silver announcing a lifetime ban for LA Clippers owner Donald Sterling. No contact with the organization or anything that spells NBA.
Stories this photo appears in:

National Basketball Association Commissioner Adam Silver has named Richard Parsons the interim Chief Executive Officer of the Los Angeles Clippers int the wake of the Donald Sterling incident.

The Tuesday, April 30 news conference was the most important news conference in the history of the National Basketball Association.