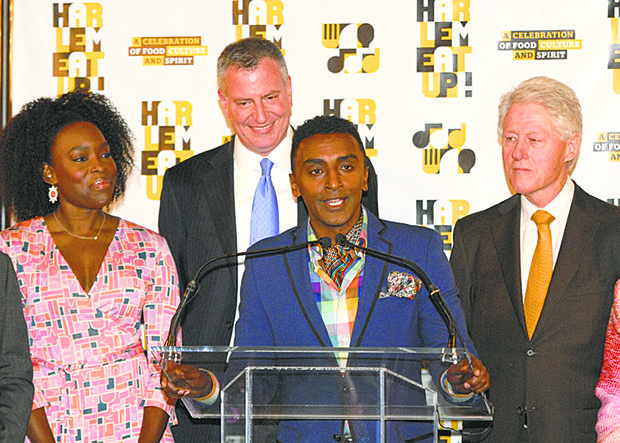 Chef Marcus Samuelsson announces the Harlem EatUp! festival
Stories this photo appears in:
Talking SCHOP!
You've seen it. Maybe you have even tasted it. With all of the new and different eateries and restaurants opening, Harlem is fast becoming a food destination beyond our signature soul food. Well, the time has come for Harlem to get its food due and let it shine, shine, shine in a spotlight to be cast next year.
Harlem receives some presidential treatment this week as former President Bill Clinton, along with celebrity chef Marcus Samuelsson and others, have announced the Harlem EatUp! festival.