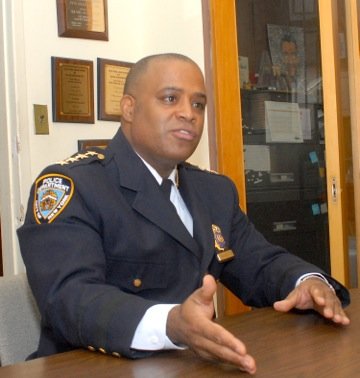 First Deputy Commissioner Philip Banks III
Stories this photo appears in:

Recent incidents of suicides within the NYPD has many people asking, "What is going on? Why are these happening? What can we do about it? What should we do about it? How do we protect our protectors?"

Banks had wanted to retire from the NYPD for some time, so initial news of his promotion surprised many. This week, though, he said, "It's the best decision for the Police Department for me to retire."

Reports indicate that Police Chief Philip Banks III is resigning.

Police Chief Philip Banks III just got a promotion. You can now call him First Deputy Commissioner Banks.