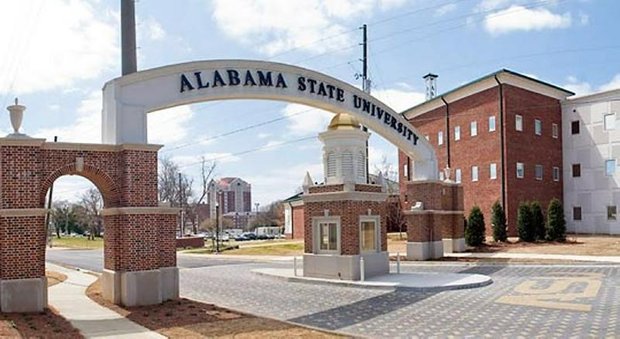 Alabama State University
Stories this photo appears in:

Two weeks ago, U.S. Sen. Chris Coons of Delaware introduced legislation to assist historically black colleges and universities.

A few months ago, the Thurgood Marshall College Fund (TMCF) was proud to welcome the presidents and chancellors from 30 Historically Black Colleges and Universities (HBCUs) and Predominantly Black Institutions (PBIs) to Washington, D.C. for the second annual HBCU Fly-In

UNCF's iconic, "A Mind is a Terrible Thing to Waste," advertising campaign remains the gold-standard for shining light on the urgency of investing in Black colleges and universities.

Rebecca Phillips' family has been attending Morgan State University in Baltimore for four generations. The 21-year-old college senior brims with pride when she talks about the college she'll graduate from in a few months.

Continuing our series on National HBCU Week, today we spotlight Alabama State University, alma mater of Amsterdam News staff writer and online editor Cyril Josh Barker.

The New York Metro Alumni Chapter of Alabama State University recently celebrated celebrated its 50th anniversary with a luncheon at Antun's in Queens.
Families and students are getting misinformation about full scholarships available at HBCUs.

A list of scholarships available to Black students.