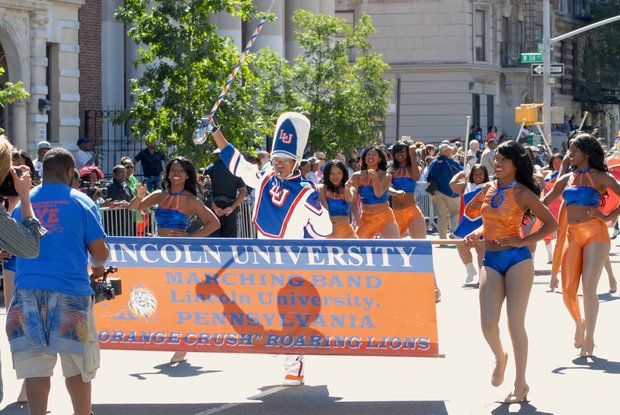 Lincoln University Marching Band at the African-American Day Parade
Stories this photo appears in:

Organizers are gearing up for the 50th Annual African-American Day Parade set for Sunday, Sept. 15 in Harlem. Before you head to the festivities, here are some things you need to know.

Lincoln University in Pennsylvania is headed to Atlanta to perform in the 2016 Honda Battle of the Bands (HBOB) Invitational Showcase. The marching band event of the year will be held January 30.

Thousands came out for what is dubbed the "Largest Black Parade in America," the 46th annual African-American Day Parade Sunday in Harlem.