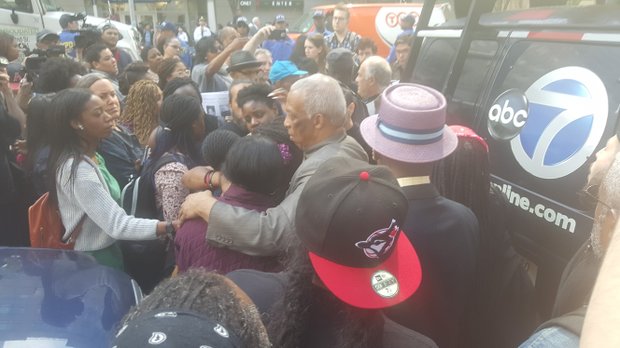 Scene outside Brooklyn courtroom as verdict announced on Akai murder case.
Stories this photo appears in:

Assemblyman Charles Barron shares his views on the sentencing of ex-NYPD officer Peter Liang.

Former New York City police Officer Peter Liang will not serve jail time in the 2014 shooting death of a unarmed man in a New York housing project.