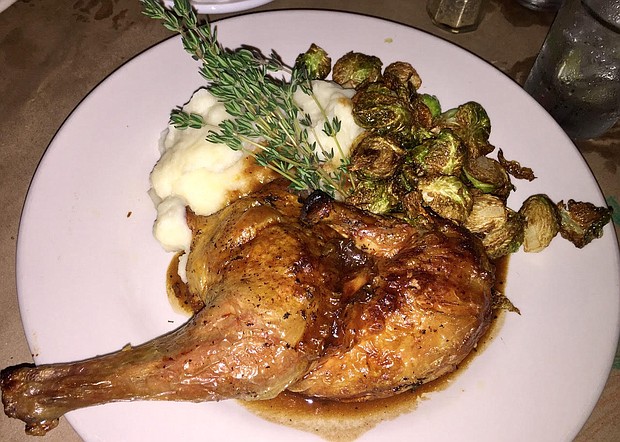 Chicken quarter with gravy
Stories this photo appears in:

We know the best thing about a long weekend is, in fact, that it is a long weekend. Period. End of story. However, when you can add a respite from the city, marrying great friends and meeting new people, perfect weather and some killer food, the ensuing short week seems miles away.