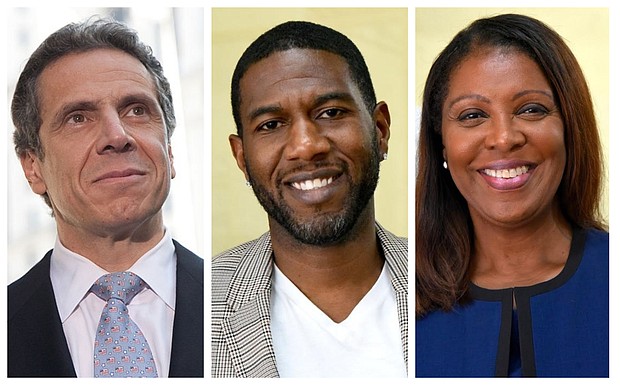 Gov. Andrew Cuomo, Jumaane Williams and Letitia James
Stories this photo appears in:

Organizers are gearing up for the 50th Annual African-American Day Parade set for Sunday, Sept. 15 in Harlem. Before you head to the festivities, here are some things you need to know.

Check out the candidates the New York Amsterdam News is endorsing.