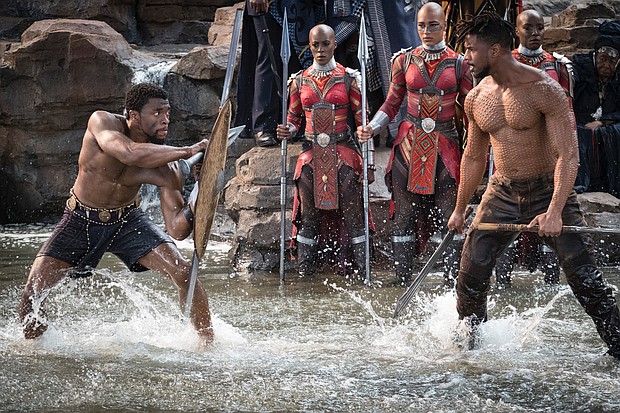 "Black Panther"
Stories this photo appears in:
The 25th Screen Actors Guild Awards honored the best film and television performances of the year on Sunday.

Oct. 13, famed movie costume designer Ruth Carter will receive the Madiba Humanitarian Award from the Bedford Stuyvesant Museum of African Art.
Sankofa Community Empowerment is highlighting the success of the movie "Black Panther" during its "Sankofa Discussion Circle"
The film "Black Panther" garnered $900 million at the box office since the President's Day weekend opening and during Black History Month. The goal of colossal film openings is to make gigantic stacks of cash.
Have you wondered why so much promotion has been lavished on this studio production (gathering by the way the youngest pearls of Black cinema), and worldwide?
Fans, who bought a record-setting number of advance tickets, weren't the only ones anticipating the Feb. 16 opening of "Black Panther," Marvel's historic first Black superhero film.