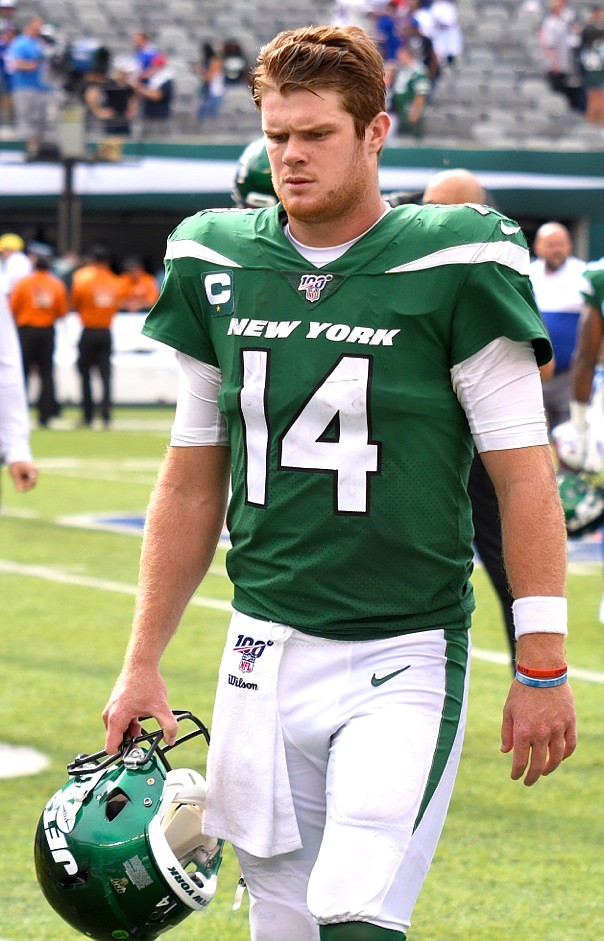 Sam Darnold
Stories this photo appears in:

At the conclusion of Sunday's afternoon game between the New York Giants and the New York Jets at the facility that they share, MetLife Stadium, a New York team will have either one, two or three wins at the half-way mark of this football season, four wins combined.

There's no doubt that the "I'm seeing ghosts" soundbyte taken from Jets' quarterback Sam Darnold during Monday Night Football's nationally televised broadcast earlier this week will live on in infamy.

Jets quarterback Sam Darnold has been cleared to perform in non-contact activity. He began working out and throwing Monday, but without any physical player contact.