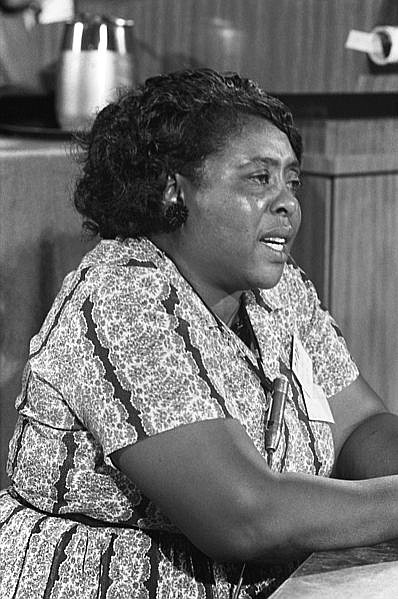 Fannie Lou Hamer, American civil rights leader, at the Democratic National Convention, Atlantic City, New Jersey, August 1964. This image is available from the United States Library of Congress's Prints and Photographs division.
Stories this photo appears in:

While Black women get breast cancer at a lower rate than white women, we are 42 percent more likely to die from it.