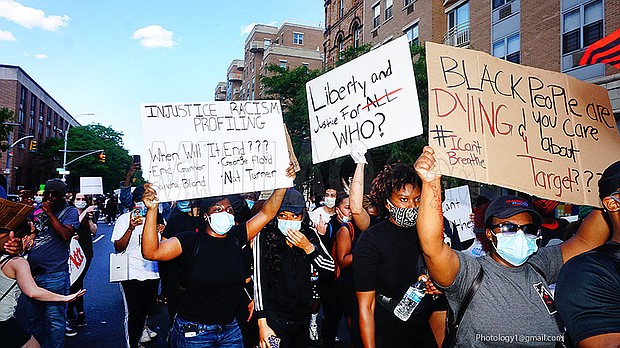 Protesters gather for George Floyd
Stories this photo appears in:

Martin Luther King, Jr. had the heart of a 60-year old when he died at 39. As a Black activist today, it's easy to understand why.
After Martin Luther King Jr. was assassinated in 1968, his autopsy report revealed that at the young age of 39, he had "the heart of a 60-year old."

There is a ground swell in America, and for 13 days there has been multiracial protests and demonstrations based on the killing of George Floyd by four Minnesota police.

In the wake of the murder of George Floyd by Minnesota police, New Yorkers were among the hundreds of thousands who took to the streets in outrage.