The Apollo Theater Education Program in partnership with the Harriet Tubman Learning Center, C.S. 154 in Harlem, celebrated members of the Significant Elders for their 10-year contribution to the Apollo Theater Oral History Project.
The Apollo Theater and FOX announced that "Showtime at the Apollo" has been picked up as a one-hour weekly series featuring Emmy Award-winning personality Steve Harvey as host. Set to debut during the 2017-2018 season, "Showtime at the Apollo" is a reimagining of the classic talent showcase series.
Director and producer Stan Lathan and the Verizon Foundation are being honored at this year's Apollo Spring Gala set for Monday, June 12, at 7 p.m.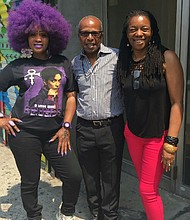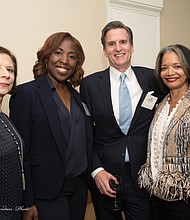 Create search alert for "apollo theater"