There were lots of laughs with Mo'Nique and comedian Tone X at the Apollo Theater on Mother's Day this past Sunday.

The Apollo Theater announced that it will present The Originals: DMX featuring N.O.R.E., Jim Jones Jadakiss & friends with DJ Scram Jones, an epic hip-hop concert

The Apollo Theater is hosting 11th Annual Spring Gala on Monday, June 13.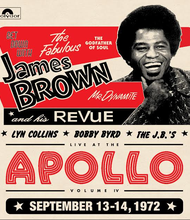 Create search alert for "apollo theater"