New York City Mayor Bill de Blasio has been fined over $47,000 for violating spending rules during his 2013 mayoral campaign.

Bedford-Stuyvesant's P.S. 23 Carter G. Woodson Elementary School was the venue last week for a lively town hall meeting hosted by Councilman Robert Cornegy and Mayor Bill de Blasio. Cornegy was the moderator.
Mayor Bill de Blasio spoke with President-elect Donald Trump on Wednesday, and planned to hold a noon press conference at Trump Tower to discuss the meeting.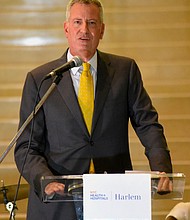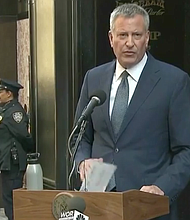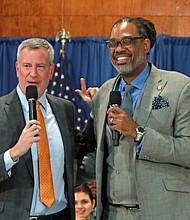 Create search alert for "bill de blasio"