Bedford-Stuyvesant's P.S. 23 Carter G. Woodson Elementary School was the venue last week for a lively town hall meeting hosted by Councilman Robert Cornegy and Mayor Bill de Blasio. Cornegy was the moderator.
Council Member Laurie Cumbo joined Mayor Bill de Blasio and Council colleagues to celebrate the creation of the NYC Mayor's Office to Prevent Gun Violence.
Mayor Bill de Blasio is announcing a $1 billion commitment to fix leaky roofs in New York City's public housing complexes.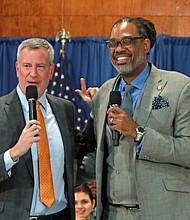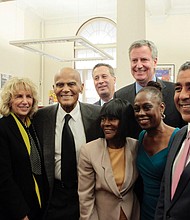 Create search alert for "bill de blasio"