New York City Mayor Bill de Blasio has been fined over $47,000 for violating spending rules during his 2013 mayoral campaign.
Mayor Bill de Blasio spoke with President-elect Donald Trump on Wednesday, and planned to hold a noon press conference at Trump Tower to discuss the meeting.

Pundits on both sides of the aisle may have criticized his approach to governing the city, but a few unions are still backing Bill de Blasio for re-election.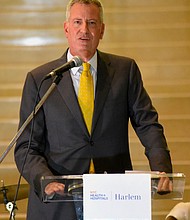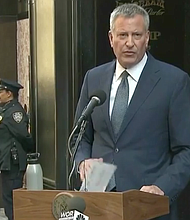 Create search alert for "bill de blasio"