You will love "She Loves Me," playing at Studio 54. This musical comedy is just a good time at the theater.

The Friends of Frederick E. Samuel Foundation, Inc. successfully kicked off their fourth season of Harlem Got Talent, a neighborhood youth music program.

The Uptown Saturday Concert brought fashion and fun to the Harlem Music Fest with soulster Eric Benet, the Jeff Fox Band and wonderful fashion, as part of the tribute to the Harlem/Havana.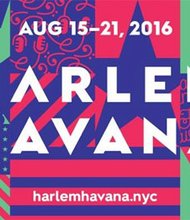 Create search alert for "musical"