Trayvon Martin's getting a college degree.

A Florida teenager wore a dress featuring pictures of Trayvon Martin, Sandra Bland, Michael Brown, and others to her high school prom.

The National Action Network is hosting its 26th national convention April 26 through April 29 at the Sheraton Times Square Hotel.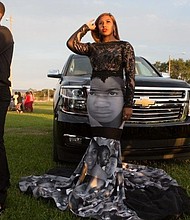 Create search alert for "trayvon martin"