Mayor de Blasio has had a tough year with an ongoing federal probe into his administration, resignation of his press secretary and public feud with Gov. Cuomo, but now voters are saying they're not happy with him either.

New York City pundits could be talking about Mayor Bill de Blasio's executive budget, which was presented this week. But they're talking campaign finance issues instead.

On Aug. 3, 2016, Mayor Bill de Blasio signed Intro. 606, also known as the "NYPD Use of Force Encounter Reports Law," into law. Sponsored by a plethora of council members from 13 different districts, the bill focuses on holding the NYPD accountable for their actions with the citizens of New York City.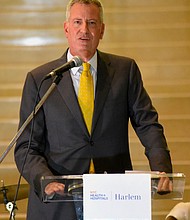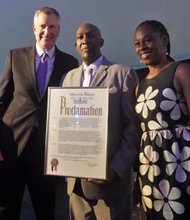 Create search alert for "Bill De Blasio"