New York City Mayor Bill de Blasio has been fined over $47,000 for violating spending rules during his 2013 mayoral campaign.
Mayor Bill de Blasio spoke with President-elect Donald Trump on Wednesday, and planned to hold a noon press conference at Trump Tower to discuss the meeting.
Council Member Laurie Cumbo joined Mayor Bill de Blasio and Council colleagues to celebrate the creation of the NYC Mayor's Office to Prevent Gun Violence.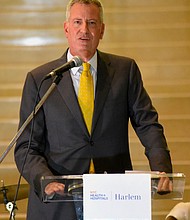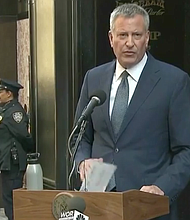 Create search alert for "Bill De Blasio"