Mayor Bill de Blasio spoke with President-elect Donald Trump on Wednesday, and planned to hold a noon press conference at Trump Tower to discuss the meeting.

Pundits on both sides of the aisle may have criticized his approach to governing the city, but a few unions are still backing Bill de Blasio for re-election.

Mayor de Blasio has had a tough year with an ongoing federal probe into his administration, resignation of his press secretary and public feud with Gov. Cuomo, but now voters are saying they're not happy with him either.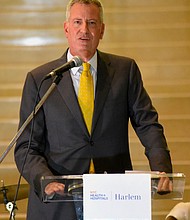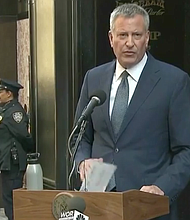 Create search alert for "Bill De Blasio"