It appears the largest predominantly white fire department in the United States hasn't learned its lesson yet.
Black civilian employees of the Fire Department of New York are still dealing with discrimination.

There were many celebrations at Terrace on the Park in Flushing, N.Y. June 2, 2016.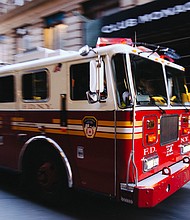 Create search alert for "FDNY"