The FDNY has set out on a proactive mission to recruit more firefighters and EMTs in an active November campaign to encourage young people to join the Fire Department.
It appears the largest predominantly white fire department in the United States hasn't learned its lesson yet.
Black civilian employees of the Fire Department of New York are still dealing with discrimination.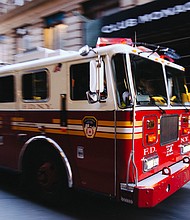 Create search alert for "FDNY"