Four new women become FDNY firefighters this week and they all have one special thing in common—they are all mothers. Krysteena Corbett-Terryl, Jacqueline Reno, Melisa Ritchie and Lisa Snyder walked across the FDNY graduation stage Wednesday to earn a huge accomplishment.
For the first time in history, people of color and women make up most applicants for the upcoming New York City firefighter test, which many fire department officials celebrate as an important high-water mark in the long-running battle to diversify city firehouses.

Black firefighters in the FDNY have faced several challenges as the Department evolved over time.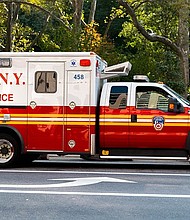 Create search alert for "FDNY"