Dr. Brenda M. Greene, chair of the English Department and executive director of the Center for Black Literature at Medgar Evers College, CUNY, was honored at the 45th anniversary celebration of the Brooklyn Oldtimers Foundation Inc. Sunday, Dec. 10, at Antun's in Queens Village.

Elected officials, students and parents stormed the front steps of the Department of Education Tuesday afternoon with fury as they voiced their opposition to the department's imposed changes planned for the Medgar Evers College Preparatory School and P.S. 235 in Brooklyn.

Check out what's going on around the city this week!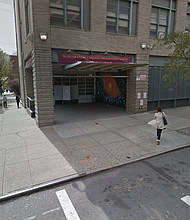 Create search alert for "Medgar Evers College"