Medgar Evers College recently honored L. Joy Williams, president of the Brooklyn chapter of the National Association for the Advancement of Colored People and host of the podcast "Sunday Civics," with its Trailblazer Award.

Dr. Brenda M. Greene, chair of the English Department and executive director of the Center for Black Literature at Medgar Evers College, CUNY, was honored at the 45th anniversary celebration of the Brooklyn Oldtimers Foundation Inc. Sunday, Dec. 10, at Antun's in Queens Village.

The 33rd annual Family Celebration of Dr. King's Life and Legacy, sponsored by the Central Brooklyn Martin Luther King Commission, was held at Medgar Evers College in Crown Heights, Brooklyn, Saturday, Jan. 13.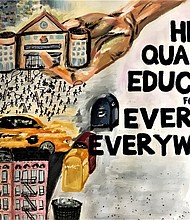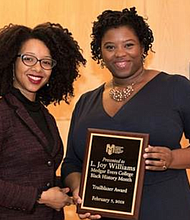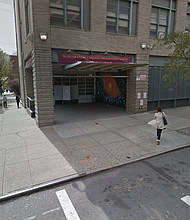 Create search alert for "Medgar Evers College"