The FDNY is being hailed for the graduation of 279 probationary firefighters, of which 50 percent were people of color.
According to a new lawsuit, discrimination in the FDNY isn't limited to actual firefighters.

Thirteen people killed by a fire in the Bronx. Seventeen people hurt in a fire in Washington Heights. An elderly woman killed in a Queens fire. Six firefighters hurt in a massive fire in Crown Heights.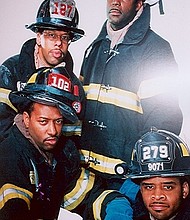 Create search alert for "Vulcan Society"