The FDNY is being hailed for the graduation of 279 probationary firefighters, of which 50 percent were people of color.
It was the '60s, the Flower Power era and Civil Rights Movement, a time of sit-ins and protests in segregated America.
According to a new lawsuit, discrimination in the FDNY isn't limited to actual firefighters.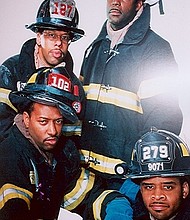 Create search alert for "vulcan society"