This past Friday, the day after Thanksgiving, Nov 25, 2016, the parents and former fiancé of Sean Bell celebrated the life of the 23-year-old father of two, who was gunned down in a hail of 50 bullets by three NYPD officers 10 years ago.

While most of the nation is paying attention to the presidential election, 32BJ wanted New Yorkers to remember that the presidency isn't the only office at stake.

Many anti-establishment activists were deeply saddened by the news that Cuban freedom fighter and former president, Fidel Castro, had joined the ancestors Friday at 90 years of age.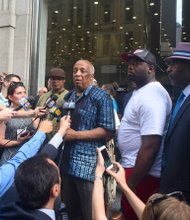 Create search alert for "Charles Barron "