Hip-hop mogul Jay Z will headline a concert for Democratic presidential nominee Hillary Clinton in Cleveland before Election Day.

Social media is buzzing over the revelation that superstar Beyoncé Knowles in pregnant again. This time with twins.

In the early stages of this thing called hip-hop, the DJ was the end all, be all.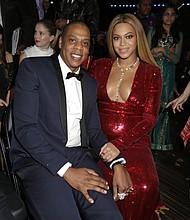 Create search alert for "Jay-Z"