Social media is buzzing over the revelation that superstar Beyoncé Knowles in pregnant again. This time with twins.

In the early stages of this thing called hip-hop, the DJ was the end all, be all.

The New Jersey high school attended by former New York City Mayor David Dinkins, playwright Ntozake Shange and hip-hop mogul Jay-Z received a new beginning as officials break ground for the new Trenton Central High School.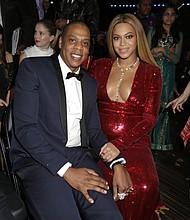 Create search alert for "Jay-Z"