Youth and workers unite to build a better America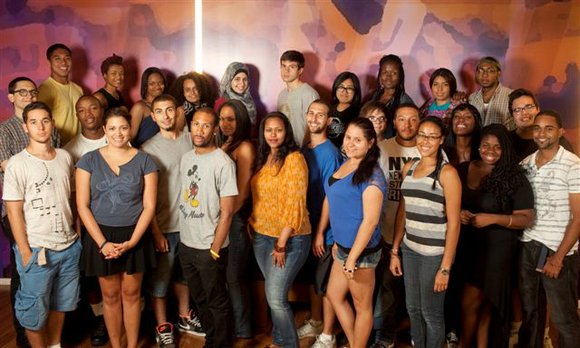 American youth face a dilemma. Much of what is taught in schools, reported in the media or discussed by politicians neglects to critically examine the ways in which our economy and society are unfair to working people. There is a huge disconnect between what we are taught and what we need to learn.
As fellow college student Cori Ring-Martinez put it, "Our disconnected frustration as youth stems from a feeling that since we were born, we've been told we must compromise. We were told to accept jobs with poor conditions--all to foster some sense of experience. Young people are plagued with apathy, and it is a symptom of the system failing us."
However, there are remedies. One is the education offered each summer to college interns in the Youth Brigade of 32BJ SEIU. This summer, Ring-Martinez and I were among 25 students who spent six weeks learning firsthand about the role of unions in promoting justice in the workplace and in society.
Many of us came to this program with little knowledge about unions, their history and their work. Much of what we did know was informed by anti-union propaganda and included a vague and distorted vision of mobsters and gangsters, and of unions having only been important during the period of the Great Depression and the rise of industrialization.
What we knew rapidly changed. We learned that unions provide a way for workers to make society more democratic and egalitarian. Unions protect the rights of working people. They gave us the 40-hour workweek, paid sick days, weekends and employer-paid health insurance. It is because of unions we have a middle class.
32BJ created the youth brigade about 10 years ago, said 32BJ Vice President Rob Hill. "The idea was to take young people, sons and daughters of our members and people who are organizing into the union and teach them about the labor movement to bring forth change. We wanted to inspire the youth to be involved."
Gradually, this vision was sharpened and the mission of 32BJ's Youth Brigade grew broader as the program was opened to youth from around the region. Some of the 25 members in this year's brigade are children of 32BJ members, others are not. Some of us come from wealthy families, others from families struggling to get by. Some of us were born in other countries, others right here in New York City. What unites us is that we are fighting for the same cause.
We come from a range of academic institutions, such as CUNY, SUNY, Fordham, NYU, Rutgers, Caldwell College in New Jersey and Savannah College of Art and Design in Georgia. All of us have some background in social activism, and many of us have worked with various groups such as Students United for a Free CUNY, Black Student Union, Students for Justice in Palestine or the ANSWER Coalition.
In the youth brigade, we strengthened our organizing and campaigning skills through hands-on experience and interactive workshops geared towards teaching about the labor movement. This is a subject largely absent in schools. But as fellow intern Domingo Estevez said, in a capitalistic society we have to ask, "What is the role of the worker?"