Harlem's Record Shack returns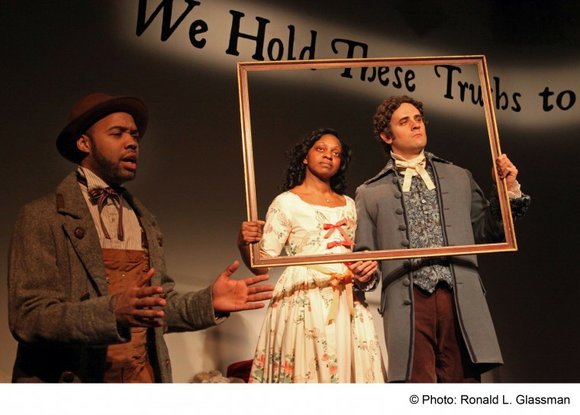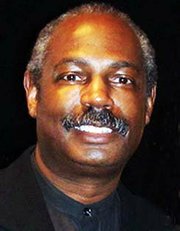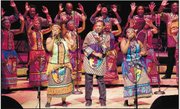 NEW PERFORMANCE ADDED TO "SALLY AND TOM (THE AMERICAN WAY)," THURSDAY, MARCH 22: Running at the Castillo Theatre now through March 25, the Fred Newman-Annie Roboff musical revival "Sally and Tom (The American Way)" examines the 30-year relationship between Thomas Jefferson and his slave Sally Hemings, a relationship that produced five children and embodies the wrenching conflict between democracy and slavery and its legacy of racism that continues to shape America to this day. In this polarizing presidential election year, the meaning of the American way is itself being hotly contested.
Under the direction of Gabrielle L. Kurlander, the play is performed on three stages in its own surreal "history museum." The audience is seated throughout the performance space and among the exhibits and is encouraged to interact with the conflicted history of our nation.
The cast features AUDELCO Award winner Ava Jenkins and Adam Kemmerer in the title roles, as well as Sean Patrick Gibbons as James T. Callendar, the muckraking journalist who exposed their affair in the press; Brian D. Hills as Madison Hemings, one of their children; and David Nackman as James Madison, a role he shares with independent political strategist Jacqueline Salit.
The production features musical direction by David Belmont with Michael Walsh, choreography by Lonne Moretton, set design by Joseph Spirito and costumes by Emilie Charlotte Knoerzer.
The Castillo Theatre (Dan Friedman, artistic director; Diane Stiles, managing director) is located at 543 W. 42nd St., between 10th and 11th avenues. Performances will take place on Thursday, March 22; Friday, March 23; and Saturday, March 24 at 7:30 p.m., with the last performance on Sunday, March 24 at 2 p.m.
Tickets are $35 for adults and $10 for students and seniors; group rates are available. Tickets can be purchased by calling the Castillo Theatre box office at (212) 941-1234 or by visiting www.castillo.org.
Trust me you, your family and friends don't want to miss the Castillo Theater's fantastic "Sally and Tom (The American Way)."
RECORD SHACK RETURNS TO HARLEM: The former Record Shack--owned by Sikhulu Shange, a native of South Africa, who came to America in 1964 and participated in the New York World's Fair as a Zulu dancer--has once again returned to Harlem.
Previously located at 274 W. 125th St. across from the Apollo Theater, it was forced to close its doors in 2009 after 40 years of doing business in Harlem due to imposed high rent. Shange is delighted to announce the "grand re-opening" of his music store under its new name, the Harlem Music Shack. The store will sell CDs and DVDs, as well as cell phones and men and women's perfumes and colognes.
Over the years, the Record Shack drew loyal customers within the Harlem community. Customers were comprised of elected officials such as Assemblyman Keith Wright, Councilman Charles Byron, Leslie Wyche and Geoffrey Eaton, the chief of staff for Rep. Charlie Rangel--who will also be among the attendees at the grand re-opening.
Entertainers and other guests of honor will be present and present music and words of congratulations and support. Jazz icon and diva Miss Gloria Lynne will phone in her "best wishes" with a few notes from her million-selling song, "I Wish You Love." Also lending support will be famed long-time friend of the Record Shack pianist and composer Onaje Allen Gumbs.
Baba Don Eaton, drummer for the legendary group the Last Poets (the godfathers of rap and hip-hop), will honor the occasion with a percussion performance. The Last Poets will be joined by drummers M. Ndigo Washington, Gary Fritz and Nana Kimati Dinzulu.
Spoken word enthusiasts will be delighted to find Abiodun, a founding member of the Last Poets, reciting a special spoken word piece to grace the event. Joining him will be 8-year-old Lil Man, the youngest New York City hip-hop/rap artist, performing two original songs. Don't miss this historic event with the "The Most Elder Poet and the Most Junior Poet!"
Come out one and all! Welcome the Harlem Music Shack back to Harlem, where it belongs.
For additional information on the travesty of the original closing of the store, see Timothy Williams' article online at nytimes.com.
Here's wishing you a sensational week ahead.