Terrie Williams to keynote at UN's Mental Health Day
10/12/2012, 2:01 p.m.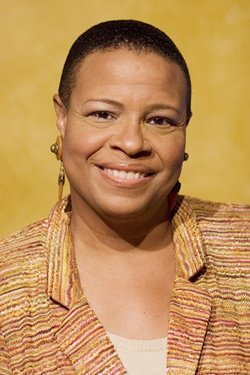 Noted PR executive and inspirational author Terrie M. Williams will be a keynote speaker in commemoration of World Mental Health Day at the UN Church Center on Thursday, Oct. 11. The program's theme, "Depression, Health and Well Being," will provide a natural platform for Williams to share personal experiences and hard won triumphs in confronting and overcoming the challenges of depression. Her most recent critically acclaimed book, "Black Pain: It Just Looks Like We're Not Hurting," has been credited with starting a national dialogue and a renewed mental health advocacy campaign surrounding the issues of depression and the stigma attached to it.
Williams , who has traveled the world engaging audiences and who recently returned from a trip to West Africa, will provide a global perspective on mental health and depression, share some commonalities that exist worldwide, while emphasizing the need to have a global coordinated mechanism in place. This timely discussion also comes on the heels of the World Health Assembly's recent resolution that mental disorders have a country-by-country comprehensive, coordinated response, as well as the United ations Summit on Non-Communicable Diseases (NCDs) declaration last year that mental health be recognized as a risk factor for NCDs. According to the World Health Organization (WHO), in the year 2020, depression will be the second leading killer after heart disease. Every year without any treatment at all, thousands of us stop suffering from depression ...because it kills us.