Common Core's not-so-common benefits
Nayaba Arinde | 8/15/2013, 11:11 a.m. | Updated on 8/15/2013, 11:11 a.m.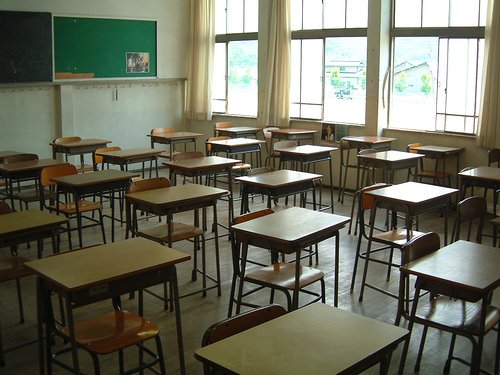 Twelve years of Mayor Michael Bloomberg the educrat, and only 29 percent of New York City students who graduate are college-ready. New York City's first Common Core standardized test scores were released last week revealing dire numbers: Only 55.1 percent of all students grades three through eight meet or exceed the standard in English. In math, only 64.8 achieved the percentage needed to pass the examination. That's a 20 and 30 percent drop since last year.
Only 46.1 percent of New York's Black students passed or surpassed the passing grade on the math examination with 37.2 percent in English. Scores citywide had dropped almost by two-thirds from 2012.
Last week's anxiously awaited numbers showed that only 31 percent of Common Core test-taking math and English students were proficient in the subjects. When Bloomberg took over the reigns of the Department of Education, he beseeched people to judge his record and his legacy by what he does with the public school system and its 1.1 million students. Well, test scores have plummeted, observers note, and his frantic push to create and co-locate charter schools is only outdone by his controversial move to close schools all over the city.
The news that only 29 percent of New York City's high schoolers are college-ready has stunned teachers, parents and education activists.
"This isn't the students and their ability, this is about how and what they are being taught," stated educator Caleef Cousar.
Change the Stakes (changethestakes.org) is a group of parents and educators working to address the destructive effect of high-stakes testing. They say that they believe that it "must be replaced by valid forms of student, teacher and school assessment."
Parents and educators are demanding that the sheet be pulled off what is really going on with the continuous "experimentation and pseudo-revamping of public school education," charged Cousar. "Our children are the victims of this bureaucratic chess game where businessmen and profit-centered individuals—who are not educators—figure out the best way to make money out of children. They want to make the maximum federal dollar per child and link their educational experiments to Race to the Top initiative, which may work out well for these suits, but our children are left floundering, being taught to take tests only and learn little or nothing else. We want full transparency, and we want to put an end to the detrimental state testing initiatives that focus on standardized tests."
In a memo to school superintendents, State Education Commissioner John King wrote, "Districts should take into consideration that 2012-13 is the first year student progress was assessed against new and more rigorous learning standards. Information gathered from each measure of educator effectiveness should be used judiciously when decisions are made."
Change the Stakes is among many New York activist groups and parents who reject Bloomberg-appointed Schools Chancellor Dennis Walcott's attributing the lower scores to tougher standards. Instead, they [[ED: THEY REFERRING TO CHANGE THE STAKES?]] contend that "this year's tests were horribly flawed. After initially dismissing calls for the tests to be open to public scrutiny, education officials now say they plan to release selected questions. But this token gesture toward transparency is unlikely to allay concerns about the quality of this year's tests. Nor will it quell the growing movement of parents and educators fighting to end the use of standardized tests for high-stakes purposes."