Dance icon Fred Benjamin dies at 69
12/19/2013, 11:34 a.m.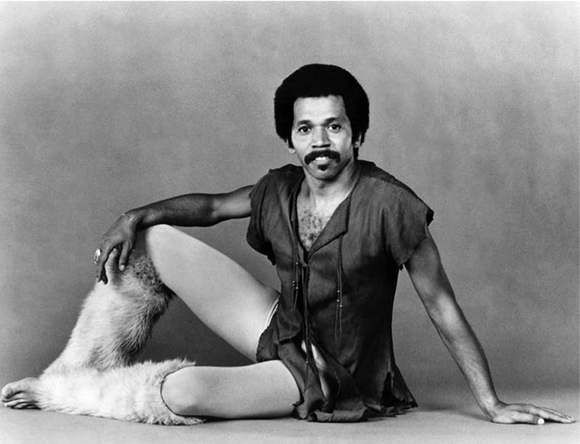 Fred Benjamin, a renowned dancer, teacher, choreographer, mentor and icon in the jazz dance world, died on Saturday, Dec. 14 after a very long illness. According to sources connected with one of his long-time teaching venues, Clark Center for the Performing Arts, "He went peacefully and was surrounded by loving friends." For many years, Benjamin was a faculty advisor and the chair of the jazz department at the Ailey School. He was also a faculty member at Steps on Broadway beginning in 1985; when he became ill, he continued teaching from a wheelchair. His Saturday class remained on the schedule for Steps until Dec. 14.
Benjamin was beloved by many in the dance world for his attention to detail and for sharing his love of dance. Sharon Wong, who later shared the co-director's position at the Ailey School, said, "It was an honor working with and having 'Mr. B' as an esteemed colleague. He was a talented force to be reckoned with. He had an uncanny ability to get dancers to dance!"

Benjamin also taught at SUNY Purchase, Connecticut College, Ohio State University, the American Dance Festival, Duke University, Jacob's Pillow and internationally in Belgium and Japan.
Born in Boston in 1944, Benjamin began dancing at age 4 at Elma Lewis' School of Fine Arts in Roxbury, Mass. In a 2007 interview for COOL Bilingual Art magazine, when asked, "What made you interested in dance?" Benjamin responded, "My sisters took dance lessons. My mother had to bring me … I'm the youngest, and she had to keep an eye on me because I was a mess. So she put me in the classroom. That's how it all started."

He moved to New York in 1962 and worked with Talley Beatty Company (1962-1966) and the June Taylor Dancers. While on Broadway in "Hello, Dolly!" and "Promises, Promises," in 1968, he began his own New York-based company, Fred Benjamin Dance Company, which ran for approximately 20 years. In addition to making works for his company, Benjamin created works for the Alvin Ailey Repertory Ensemble, Impulse Dance Theater and Philadanco! The Philadelphia Dance Company. His 1982 work "Icefire" was recently re-mounted by the Wylliams/Henry Contemporary Dance Company. Longtime friend, founder and Executive Artistic Director of Philadanco! Joan Myers Brown recalled, "[Fred] and I were partners with the summer show 'Smart Affairs' in Atlantic City. This was during the late 1960s, when the town was still segregated. We would dance all night, and he would run back to New York and I to Philly. He brought his company to Philly to do my first recital for my school and did it for free. I kept in touch with him and had his work in my repertoire ever since."
After a stroke in 2004, Benjamin continued to present his works, because, as he told COOL, "It's continuous to me … I was mostly used to doing stuff physically … Now I have to do it verbally. So I learned how to paint pictures with the words." Even then, with no intention on stopping, when asked what he planned for the future, he said, "To keep doing constant work."