Amsterdam News in the Classroom: Joel Augustus Rogers: A tireless champion of African history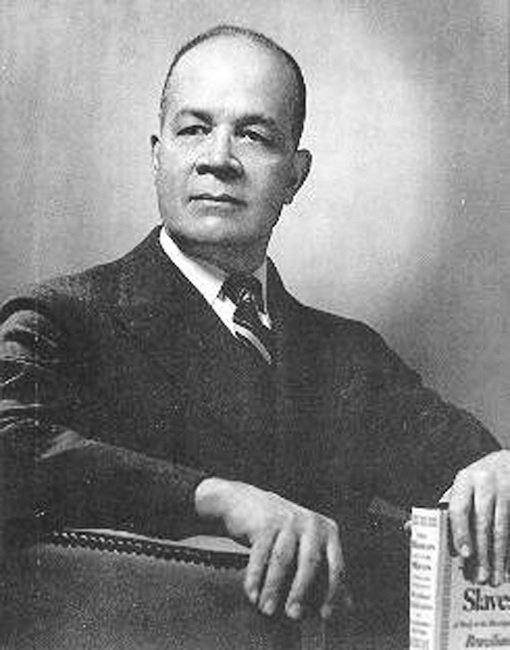 One of the loudest voices challenging the notions of Black inferiority and the lack of credible history surrounding the contributions of people of African descent was that of Joel Augustus Rogers. Born on Sept. 6, 1883, in Negril Jamaica, the Jamaican-American author, journalist and historian was one of 11 children born to a minister and schoolteacher. His parents stressed the importance of learning.
The lesson was not lost on young Joel, and he would make it his life's work. Though he had a solid rudimentary education, he never received formal higher education and was mostly and efficiently self-taught.
Rodgers escaped from life in rural Jamaica by joining the British Army, where he would serve four years as an artilleryman. Rodgers then came to the United States from Jamaica in 1906, settling in Harlem where he would spend most of his life. In 1916, he married Helga Bresenthal. He became a naturalized citizen a year later.
From an early age, even while growing up in race- and class-conscious Jamaica, Rogers rejected the theory that Blacks were inferior to whites. He also found that regardless of complexion, all Blacks were treated the same.
He grew up around Blacks who were physicians and lawyers and who graduated from the best universities. He found that his Black schoolmates were among the most brilliant, which contradicted any theory of inferior intellect. Skin color certainly did not determine intellect.
However, Rogers was discouraged by the racial prejudice he saw in the United States. It would shape his opinions and his work. He, like Marcus Garvey, believed that Blacks in America needed to revamp and revitalize their internalized self-image. He was determined to use his skills as a writer to reveal the truth about the great contributions of Black people throughout world history.
In 1917, Rogers published his first book, "From Superman to Man," which challenged the theories that Blacks were inferior to whites. The 87-page book centers around a debate between a Black porter and a white Southern politician.
The author's viewpoint on religion was evidenced in the work. When asked by the senator if Christianity has brought solace to Blacks, the porter replies, "To enslave a man, then dope him to make him content! Do you call THAT a solace? The honest fact is that the greatest hindrance to the progress of the Negro is that dope that was shot into him during slavery. The slogan of the Negro devotee is: Take the world but give me Jesus, and the white man strikes an eager bargain with him.
"Another fact: There are far too many Negro preachers. Religion is the single most fruitful medium for exploiting this already exploited group. As I said, the majority of sharpers, who among whites would go into other fields, go, in this case, to the ministry."
During the 1920s, Rodgers embarked on a career as a journalist, working for the Pittsburgh Courier and the Chicago Enterprise. He was an editor at Marcus Garvey's short-lived Daily Negro Times and a newspaper correspondent at the paper you are reading right now. He served as a foreign correspondent to Ethiopia, covering the coronation of Emperor Haile Selassie, and interviewed Marcus Garvey in prison for the New York Amsterdam News on Nov. 17, 1926. Rogers also served as the only Black U.S. war correspondent during World War II.