Over a million New Yorkers face food stamp cuts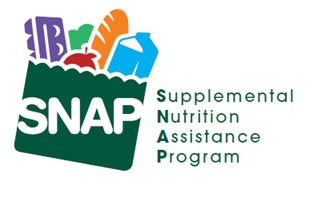 On Nov. 1, more than 47 million Americans lost money to buy food for their family.
Due to the end of the temporary boost of Supplemental Nutrition Assistance Program (SNAP) benefits as part of the 2009 American Recovery and Reinvestment Act, food stamp cuts will cost New York residents $332 million annually, according to the Center for Budget and Policy Priorities. Officials at the Hunger Action Network of New York State stated that loss is 10 times the amount of funding ($29 million) presently provided by the state through its Hunger Prevention and Nutrition Assistance Program, which feeds over 3 million New Yorkers through emergency food programs.
In a statement, NAACP Interim President and CEO Lorraine Miller said that Congress made a big mistake not advocating on behalf of those without.
"The reduction in vital food assistance benefits is endangering millions of families in the United States," said Miller. "Our elected officials have dropped the ball during a time when too many American families are still suffering from high rates of unemployment and increased homelessness. It is deplorable that in this day and age, some politicians are unwilling to take care of their fellow citizens in need. Congress must act immediately to restore these essential funds."
An average family of three will lose $29 a month or $319 total from now until the end of the 2013-2014 fiscal year next September. As a whole, $5 billion will be cut from SNAP benefits from now until the end of the fiscal year in September 2014.
"The lines at our soup kitchens and food pantries are already out the door," said Mark Dunlea, executive director of Hunger Action Network, in a statement. "Congress wants to make them even longer. Hunger exists in America not because we don't have enough food, but because politicians don't believe that no one should go hungry. It is time for Sen. [Charles] Schumer, as a senior leader in the Senate, along with the rest of the New York state congressional delegation, to stand up and say no to hunger."
In October, the USDA reported that 49 million American living in households consider "food insecure," meaning they can't afford adequate food for themselves or their families. On the back of this news, the House recently voted to cut $40 billion more dollars over the next 10 years from SNAP. That would mean 3.8 million Americans would lose SNAP benefits in 2014 alone and close to 210,000 children would be kicked out of free school lunch programs.
Locally, New York City Public Advocate and Mayor-elect Bill de Blasio said that he would work with his administration to fight against cuts to local SNAP recipients.
"No New Yorker should go to bed hungry because of an extreme ideological agenda in Washington," said de Blasio in a statement. "Our families are suffering. The recession and Superstorm Sandy have taken a terrible toll—and now Republican obstructionists are heaping more pain on hardworking people.  I stand with the New York Coalition Against Hunger, faith-based charities and families in need to say enough is enough. We have to oppose these cuts with every tool at our disposal."