Ruby Bridges: The first Black child to integrate a white school in the South
Herb Boyd | 10/10/2013, 11:16 a.m.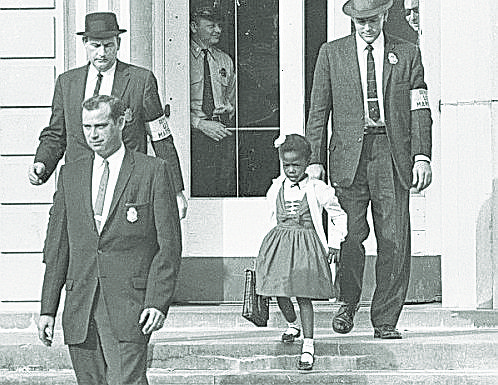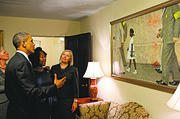 Of all the iconic children in the Civil Rights Movement, Ruby Nell Bridges is perhaps the least known. Much has been written about the young people of the Student Nonviolent Coordinating Committee, the "Little Rock Nine" and Linda Brown, the young girl at the center of Brown v. the Board of Education decision in 1954.
Ironically, Bridges was born in 1954, and six years later, in 1960, she became the first African-American child to integrate a white Southern elementary school. There is a famous painting of her first day at school by noted illustrator Norman Rockwell, which appeared on the cover of Look magazine. It now hangs in the White House. Bridges is depicted marching boldly to class, escorted by U.S. marshals assigned to protect her against angry and potentially violent mobs.
How Bridges earned this significant place in American history is a testament to her courage and brilliance, which, at the age of 6, made her all the more distinguished and remarkable.
Born on Sept. 8, 1954 in Tylertown, Miss., her first years were spent on a farm owned by her parents and grandparents. She was 4 years old when her parents moved to New Orleans in search of a better life and a decent education for their daughter.
What they encountered in New Orleans, particularly in the school system—then forced to adhere to the guidelines of the Brown decision—was no better in Louisiana than in Mississippi. Bridges was in kindergarten when she was chosen to take a difficult test to determine if she was one of many African-American students qualified to attend an all-white school. The test was deliberately hard to prevent Black students from passing, thereby giving the city's schools additional time to remain segregated. Like Linda Brown, Bridges lived within walking distance of a white school but had to attend an all-Black school miles away from her home.
Bridges' parents differed over her taking the test, but her father, who opposed it, fearing trouble if she passed it, finally relented. His daughter was one of six African-American students to pass the test, they were informed by the NAACP. Now, she would be the only Black student at the William Frantz School. Even so, there were still some obstacles to overcome, as the state legislature tried all sorts of tactics to avoid obeying the law ending segregated schools.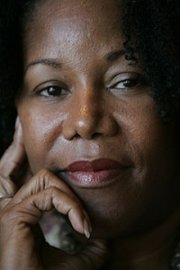 On the morning of Nov. 14, 1960 Bridges and her mother were driven to her new school; it was then determined that she would enter the school with two marshals in front of her and two behind, as Rockwell so memorably captured.
A mob of white protesters, as they did at Central High School in Little Rock, Ark., greeted Bridges outside the school, yelling profanities and throwing objects. Rather than being taken directly to a classroom, she was escorted to the principal's office, and there she remained for the rest of the day. The situation was the same on her second day at school, but one teacher, Barbara Henry from Boston, volunteered to have her as the only student in the classroom. The protest from parents was very similar to what happened in Little Rock, but there, the school system was eventually shut down for the entire year; in New Orleans, parents refused to send their children to the school.