Theodore Wafer guilty in Renisha McBride murder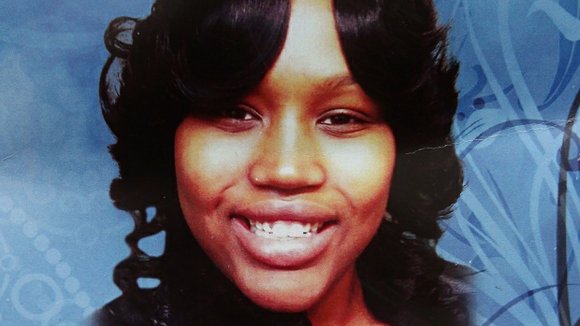 Renisha McBride's family rests content with the knowledge that her killer will spend a long time behind bars.
Last week, after an 11-day trial, jurors at Detroit's Wayne County Circuit Court found Theodore Wafer, 55, guilty of second-degree murder for the shooting of 19-year-old Renisha McBride on the porch of his Dearborn Heights home on an early November morning last year. He was also found guilty of manslaughter and firearms charges. Dearborn Heights is a suburb adjacent to Detroit.
At 4:30 a.m. Nov. 2, McBride knocked on the door of Wafer's house after crashing her car nearby earlier that night. Most likely seeking help, according to prosecutors, she was shot in the face and killed by Wafer, who went to the door with a loaded shotgun. According to Wafer and his defense team, McBride was "pounding" on the door and he believed that a potential home invasion was about to occur. Wafer initially pleaded not guilty, and his attorney tried to prove that the shooting was in self-defense.
Wafer is white. McBride was Black. The verdict came on day two of jury deliberations. Wafer faces the possibility of life in prison.
Prosecutors were able to successfully portray Wafer as an angry, paranoid man, who kept a loaded Mossberg 500 shotgun after suspecting neighborhood kids of vandalizing his motor vehicle with paint balls. They depicted Wafer as "negligent" and "reckless" in his dealings and said that he had other options besides "shoot to kill." Prosecutors said he "wanted" a confrontation.
"In the depth of his being, he's never been that scared in his life," said defense attorney Cheryl Carpenter during the trial. She questioned the investigation and asked why officials didn't examine what might have been a footprint on top of an air conditioner in Wafer's backyard.
When the prosecution pondered aloud why Wafer didn't just call 911 if he was so scared for his life, Wafer said he couldn't find his phone after looking for it when he got out of bed.
Wafer shot McBride through a locked screen door. When the police arrived at the crime scene, the door was partially removed. The prosecution said that door removal happened after Wafer fired his weapon. The defense's expert witness proclaimed that the door was removed because of McBride banging on it.
Wafer's sentencing has been pushed back from Aug. 20 to Aug. 25.