Animation in NY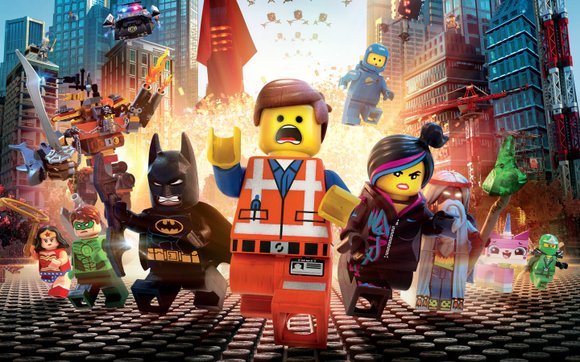 The good news is that this newspaper is growing so fast in Hollywood and Broadway circles that I can barely keep up.
Here are some tidbits from two of my favorite animation directors, Chris McKay, director of "Robot Chicken" and box office winner "The LEGO Movie," and "The Lion King" director Rob Minkoff, whose new Dreamworks animation comedy "Mr. Peabody & Sherman" opens March 7.
AmNews: This comedy is rocking the globe. Producer Dan Lin might be one of your biggest fans! I'm second. Plus, I'm in love with LEGO Batman, who is voiced by Will Arnett. Why him for that character?
McKay: He's witty and vulnerable all at once, and he sounds cool!
Didn't you relocate during production? How big was this team? Production ran concurrently in L.A. and Denmark, where the top LEGO executives are headquartered, and I went to Australia to work with an in-house team of 250 at Animal Logic.
(Gulp and bad Aussie accent) That's way down under. I'm changing voices because I'm trying to audition for the sequel. Don't you think I'd make a great bad guy? "OMG. It's the Lapacazo! Run."
(Laughing) Yes, I do. I'd run from the Lapacazo. Wait, did Dan mention a sequel? I didn't say anything about a sequel, did I?
No, but I'm the Lapacazo, and I'm sure I'm right! To quote the song, "It's amazing. Everything is cool when you're a part of the team." Hint!
I was invited to tag along to the "Mr. Peabody & Sherman" press conference by Mara, daughter of mom blogger Rachel Negron ( www.thedigitallatina.com).
"I know you!" squealed Mara. "You were laughing so hard at the screening of 'The LEGO Movie.' Are you going to 'Peabody'?"
I knew nothing about it, so I tagged along. The budding reporter asked for pointers, and she wasn't shy when she was handed the big, yellow mike.
At the end of the conference, I seized the opportunity to chat with Minkoff.
Holding Minkoff's hand firmly in mine and locking eyes with him, I said, "Thank you for helping me experience one of the best family moments on my life. 'The Lion King' is a part of my heart. I can't wait to see 'Mr. Peabody & Sherman,' then maybe we can chat?"
"I'd enjoy that and thank you for sharing," said Minkoff with a smile. "That's one of the greatest perks of the job—touching people."
One of the other perks is swag (free stuff), and that was provided by Coastal.com, the leading manufacturer and online retailer of eyewear. The Coastal.com swag included my choice of prescription eyewear along with a pair of Derek Cardigan eyewear and a pair of signature Mr. Peabody specs.