Cartoonist Zelda Ormes inducted into NABJ Hall of Fame
Herb Boyd | 1/23/2014, 11:24 a.m.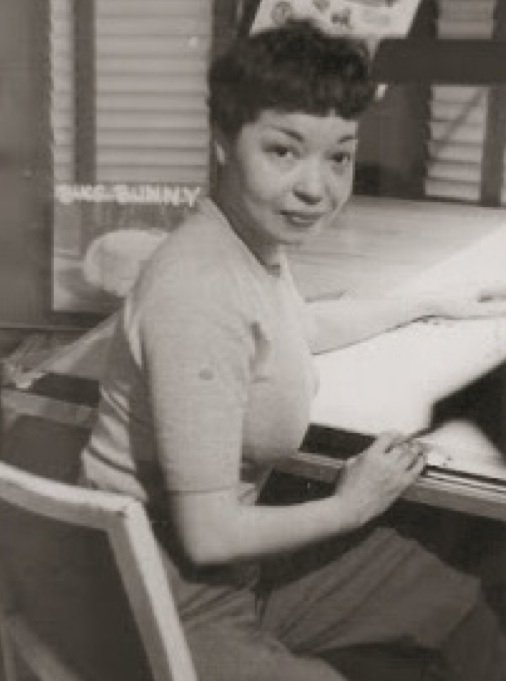 At the recent National Association of Black Journalists Hall of Fame induction ceremony in Washington, D.C., even some of the most informed veteran writers, broadcasters and editors were unaware of the career of Zelda Ormes or the acclaim that made her one of the selectees.
Born Zelda Mavin Jackson in 1911, her professional name was Jackie Ormes, which was less a factor for her being virtually unknown. The reason they may not have heard of her was because Ormes was a Black female cartoonist, and this made her a minority in a minority. But each week, longtime readers of the Pittsburgh Courier or the Chicago Defender looked forward to her creations, eager to find out how her character Torchy Brown was surviving amid the Great Depression in the late 1930s.

Her artistic talent emerged very early and was often expressed around the house, where she drew on whatever paper was available and dulled every pencil she could get her hands on. When she was in high school, her drawings, mainly caricatures, were requested each year for the school's yearbook. Later, after moving with her family to Pittsburgh, she began an internship at the Courier, then worked as a proofreader and wrote articles for the paper.
In 1931, she married Earl Clark Ormes and subsequently began to submit her cartoon "Torchy Brown in Dixie to Harlem," which followed the adventures of a young teen from Mississippi as she sought fortune and fame at the famous Cotton Club in Harlem. The cartoon ran for a year in the paper and included many episodes that took place in the South, allowing the cartoonist an opportunity to comment both seriously and comically on the injustices of segregation and the Jim Crow system.
After more than a decade in Pittsburgh, she and her husband moved to Chicago, and she enrolled in art classes at the Art Institute of Chicago and began writing for the Defender, soon enjoying the popularity of her cartoon character Candy. Much of the background material for Candy was derived from the events surrounding World War II, which was then raging from one end of the globe to the other.
Ormes also debuted two other characters, Patty-Jo and Ginger, a pair of sisters who provided commentary on race relations, particularly the often intense exchanges between Black and white Americans. The popularity of her cartoon led to the creation of a doll named after Patty-Jo in 1947. Her economic status was greatly improved after she partnered with the Terri Lee Doll Company, who manufactured the doll. This was the first African-American doll to come with a luxurious wardrobe.
From 1950 to 1954, Ormes created her final comic series under the name of "Torchy in Heartbeats," which was featured in the Courier. As the Civil Rights Movement gained momentum, she focused her characters on the Montgomery bus boycott. As a tribute to her contributions, an apartment complex in Chicago is named in her honor.
Ormes died in 1985. She was 75.