Nelson Mandela International Day of Service
7/24/2014, 2:31 p.m.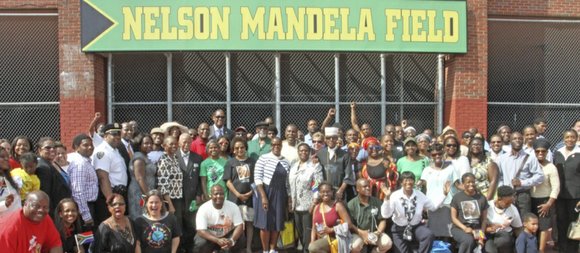 Friday, July 18, Boys and Girls High School hosted the Nelson Mandela International Day of Service. This was in response to a request from the South African consulate to host this event at the school, which was Mandela's first stop in the U.S. upon being released from prison in 1990. In honor of this history, Boys and Girls High School renamed its field after Mandela at this event.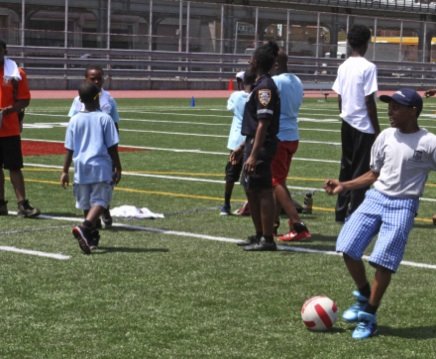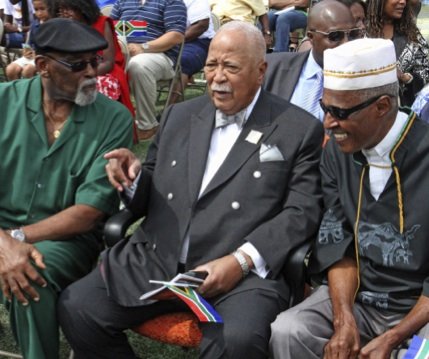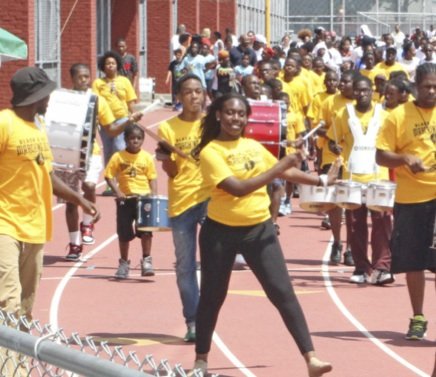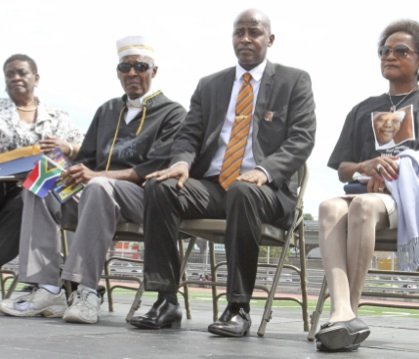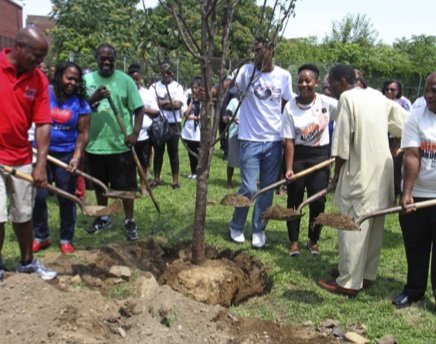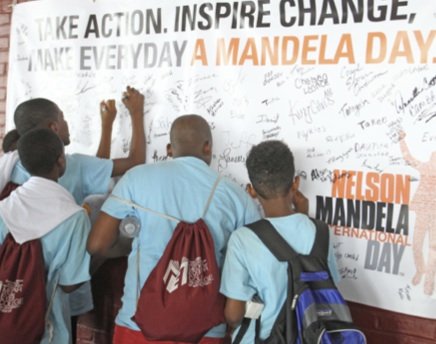 In addition to students and faculty of Boys and Girls High School, Council Member Robert E. Cornegy Jr. and a host of community organizations helped coordinate events on the day. In attendance were former Mayor David Dinkins, the South African consulate general, the South African ambassador to the United Nations and other high level representatives from the South African government. The theme for the day was "Peace, Health and Wellness." 
The events began with three service projects, including revitalizing the school's garden, cleaning up a vacant lot next to the school and cleaning up Fulton Park, located across the street from the school. These activities were followed by the planting of a Mandela tree, a ceremony welcoming visiting dignitaries, a 67-minute peace walk in honor of Mandela's 67 years of struggle, a community pledge and the renaming of the school's athletic field.