Despite 'Bunny Rugs' passing, Coore, Third World March On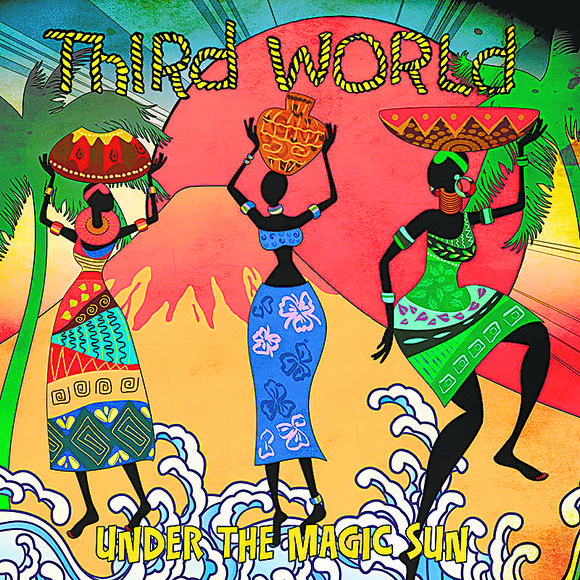 The year 2014 has been a whirlwind for the legendary reggae band Third World. William "Bunny Rugs" Clarke, their lead singer for four decades, passed away at the age of 65 of leukemia. The band, which is best known for their rendition of the O'Jays' "Now That We Found Love" and the Stevie Wonder-penned "Try Jah Love," took time to mourn the death of their friend.
Third World had already recorded a significant amount of music recently released on two LPs: one celebrating their time in the music business (with help from the likes of Stephen and Damian Marley, Gregory Isaacs and Inner Circle) called "Patriots" and a covers album titled "Under the Magic Sun." Some of the records had the last vocals ever recorded by Clarke. The beginning of the year was tough on Third World co-founder Stephen "Cat" Coore, who stopped by the AmNews to talk about the band's plans and his memories of Clarke.
"Rugs had been in New York, and he came back to Jamaica in the early 70s," said Coore when discussing how he and Clarke met. "One day, he came to where Inner Circle rehearsed and said he was a singer and he wanted to join a band. He had the classic Richard Roundtree look with the sideburns and the sharp afro. And I'll never forget—he sang a song by Engelbert Humperdinck and a Tom Jones song. And it was really good."
"It just grew from there," Coore continued. "He and I became very close. Best friends. He was the best man at my wedding. He's just one of these people that once you knew him, you were impacted by his personality. He was so bubbly. He was so effervescent and so witty and a very, very amusing person, and I'm going to miss him for that. It's very sad, but it's the way of the world."
Coore sat in the AmNews offices and reflected on the career he's had and how Third World has managed to remain a group, with few changing parts, for 40 years.
"To be honest, it's one of those things—when we found our music alliance back in the early 70s—where there wasn't any questions as to whether this was something that we'll keep on doing," Coore told the AmNews. "The kids from my generation saw music as a career, not as something you do for five to 10 years. Our parents were the ones who were saying, 'Did you have anything to fall back on?'"
With the rise of the Internet as a major player in music, Third World, like many other groups, has seen a decrease in sales but an increase in popularity around the world.
"The success that Third World got in the early days, we cherish that success and kept that success as our motivating factor to keep going," said Coore. "We're one of these bands that has been able to play music all over the world, and it's been really cool that we've been able to do that also. Because with the Internet and the media and such, it's quite easy for a new act to be known quickly. I don't think it was that easy in our time. It took a lot of marketing and record label work behind us.