Mary Eliza Mahoney, the nation's first Black professional nurse
Herb Boyd | 4/30/2015, 1:43 p.m.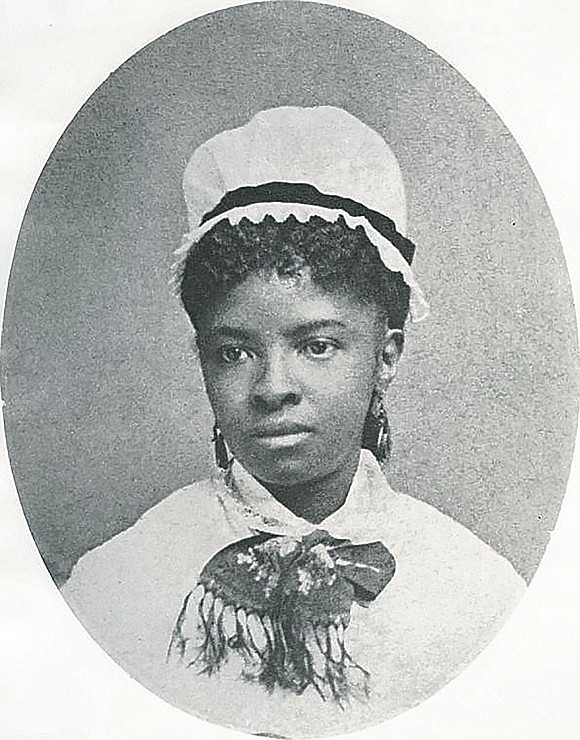 The Civil War was over by the time Mary Eliza Mahoney was accepted into nursing school, but the gallant Union fighters, particularly those wounded in battle, could have used Mahoney's skilled professionalism and calm efficiency and caregiving that were the hallmarks of her illustrious career.
Born May 7, 1845, in Boston, Mass., Mahoney was a descendant of free Blacks from North Carolina and the oldest of three children. She attended Phillips School, one of the few integrated schools in Boston, and was a teenager when she began pursuing her dream to become a nurse. At 18, she was employed at the progressive New England Hospital for Women and Children, where she worked as a cook and a domestic servant.
In 1878, at 33, she was accepted as a student in the first professional nursing school in the country. She was among the 42 students who entered that year and was one of the four who graduated the following year. To be certified required year-long training and work in the hospital's medical, surgical and maternity wards. There were also the lectures and tutelage from the doctors, and then an additional four month internship as a private duty nurse.
"After graduation," according to a PBS "American Experience" profile, "Mahoney registered for work as a private duty nurse. Families that employed Mahoney praised her calm and quiet efficiency. Her professionalism helped raise the status of all nurses. At a time when nurses were often assigned domestic chores as well as nursing duties, she refused to take her meals with household staff. As her reputation spread, Mahoney received requests from patients as far away as New Jersey, Washington, D.C., and North Carolina."
Along with her breakthrough as the first African-American professional nurse in the nation, she broke the barrier as a member of the all-white American Nurses Association. But she was virtually alone as a Black member and when the organization showed no signs of expanding its diversity, she worked as a co-founder to establish the National Association of Colored Graduate Nurses.
In 1909, about the same time that the NAACP was being formed and at the NACGN's first ever convention, Mahoney delivered the welcome address. From this podium, she railed against the ongoing discrimination and inequality in the discipline and called for a demonstration at the New England Hospital for the admission of more African-American students. So effective was her speech that she was installed as the organization's chaplain, and she was given a lifetime membership.
In this capacity—to say nothing of her commanding influence—she was extremely productive in recruiting more Black nurses to the organization. By 1911, she was appointed the head of the Howard Orphan Asylum for Black Children in Kings Park, Long Island—a position she held for a year. This was a home for freed colored children and the colored elderly. To a great extent, these patients were like the extended family of a woman who never married.
Women's suffrage and women's rights in general were also issues that received her formidable commitment and determination. When the 19th Amendment was passed in 1920, giving women the right to vote, she, at 76, was among one of the first women in Boston to register.